Jesse Abarca, ABR, CRS, CDPE, CIAS
Jesse Abarca, Realtor 
Jesse Abarca is a driven and dedicated real estate professional who has overcome adversity and turned his passion for helping people into a successful career. With a background in the United States Marine Corps, Jesse brings discipline and a strong work ethic to his role as the team leader for Arizona's Rising Stars. He has built a reputation for excellence by continuously improving his skills and knowledge through ongoing education and training. Jesse's fluency in English and Spanish allows him to communicate effectively with diverse clients. His commitment to providing top-notch service has earned him a loyal following. Despite facing challenges early in life, Jesse never lost sight of his potential for greatness and has used his experiences to develop what he calls "The Championship Mindset." This mindset has helped Jesse to achieve remarkable success in his real estate career, and he continues to inspire others with his determination and drive.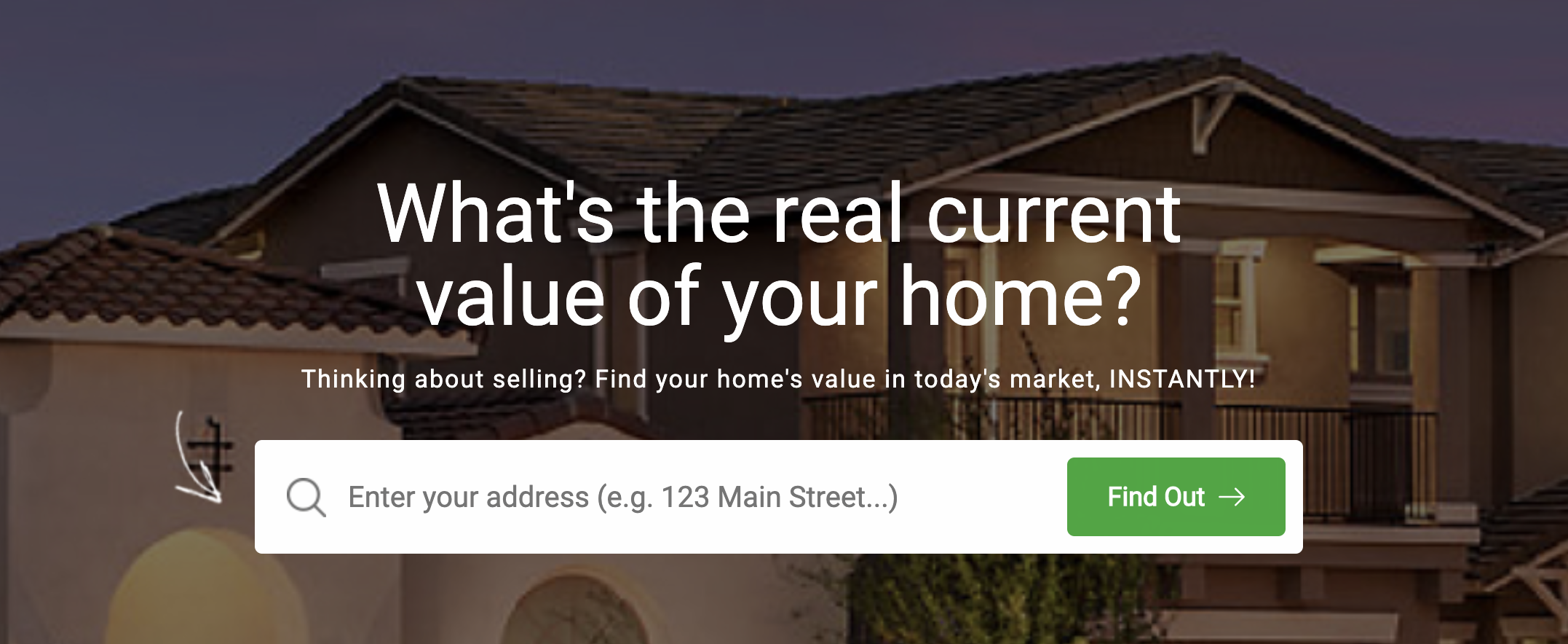 Testimonials
If you're looking for a real estate agent that will put your best interest before the bottom line, this is your guy! Jesse has been an absolute pleasure to work with. His knowledge and diligence takes away the stress and anxiety of buying a home. My husband and I are extremely grateful to be working with a person who genuinely cares about our family and is working hard to make sure we make the best investment, in our future, possible. There is never a question that goes unanswered or a worry that doesn't get appeased. He is extremely respectful of our time, answers emails and texts in a timely manner, and always makes us feel like we are a priority. He has been extremely patient with our timeline and has never made us feel pressure to buy or questioned our decisions. Quite frankly he has been more like a supportive friend than a real estate agent. We couldn't recommend him enough.
Glenda Tacheny
Jesse made buying my second home effortless. He knows all angles when it comes to buying and selling real estate. I was pleased with his ability to understand my needs and help me filter out the houses I would not be interested in and scheduling viewings for only the houses that I would consider calling my future home. This saved me time and the headache of driving around all day viewing an overwhelming amount of houses. I highly recommend Jesse for new and experienced buyers.
Angel Ponce
I can't really figure out where to start. Our home buying process started years ago. We ran into Jesse as he was representing the seller on the first home we were looking at. Although that house never came to be, when we started looking again we decided to call Jesse to represent us to buy and sell our current house as well. MAN are we glad we did, from start to finish he is always on top of it. Even though we were overly picky about the house he never once wanted to put us on the back burner, he provided us with new listing after new listing. Then the skies opened and our perfect house appeared, once we walked it he knew as well as we did that this was the place. From that point he said "let me do what I do". And he did..even with a half dozen offers all flooding in over a busy weekend of showings, he knew what the sellers wanted and jumped on any paperwork that needed faster attention to make our offer the best it could be. When it came to selling our house his tireless work ethic was also applied. Again "let me do what I do", 7 days on the market and we got a full price offer. He has a team like no other to help with anything we needed, Jose and his guys made extremely short work of the list of items to be corrected. We have referred about 3/4 others who Jesse has also worked his magic with in their real estate needs. Bottom line is he has your back from start to finish, and he cares about your buying or selling experience. We will continue to refer friends and family because that's the way he treats them. Thanks again for everything
Nicholas Apostolos
Jesse and his crew made it happen for us! We didn't think we would qualify and have been wanting a bigger home. Now we get to start our new journey in our new home, thank you Jesse and Denise Abarca for making our dream home come true!
Maricarmen Lopez
Jesse made my home purchase experience the best. He makes the impossible, possible he gets it done. Quick to answer all your questions morning or night. Thank you, Jesse!!
Jessie Zarate
Jesse is a miracle worker! He helped me and my family find our dream home in little to no time and there was no obstacle he didn't help us overcome! He was there late nights and early mornings to respond to any questions we had! Definitely would recommend to anyone wanting to purchase or sell their home!
Alejandra Lopez
Jesse Abarca Is amazing. He helped me 6 years ago to buy my first house! I was struggling with other relators and also struggling to get approve. I've recommended him to my family and friends. When I hear they are struggling I tell them to go with him. He always has worked with a great team! They will help you improve credit score or to get you where you need! I like that he takes you to couple homes to have feeling of what you really want and don't want. I feel that is very important because then he doesn't spend time on showing you homes that you probably don't even like or fit what you are looking for. I don't hear other realtors doing that. My brother was struggling on finding a home, 2-3 months passed and he hadn't really even seen houses at all. He found a home in less than a month with Jesse and had an offer accepted. I recently used him to sell my house and it sold in one day! He is your realtor to go to! He has always answered my questions through text and phone calls and sometimes late at night. He will forever be the realtor I recommend and use for my future homes. The agent that you select really really matters!
Wendy Flores
Jesse Abarca is my first choice when I need any consulting advice about real estate. As a fellow Marine I knew I was in good hands. He made sure I was taken care of during the entire process. Jesse worked relentless in making my dream of owning my first home a reality. He didnt mind working late or holidays or to fitting to my schedule. I cannot stress how important this is, when you need help quickly you want to know the person on the other end of the line will answer. He prioritized the customer first, which is very important when making such a major life decision like purchasing a home. I cannot express enough the gratitude I have for him. His knowledge and experiences showed when he helped me make better and informed decisions. I don't usually write reviews on Google but I think you will be doing yourself a disservice if you went with anyone else.
Alexander A
Jesse helped me with the purchase of my condo and made the process as smooth as it can be. His responsiveness, professionalism, and knowledge of the local market truly makes a difference. You want an agent like Jesse in your corner, as he is a true negotiator and will fight to get you the terms and price you're looking for. Another key factor about Jesse, he has relationships with other agents in the area. So when it comes to negotiating, other agents are more inclined to work with him based on his reputation - which is a great benefit to his clients. Thanks Jesse for your help!
Ezio Sanchez
Jesse is the man. I've been working with him for a while now and you couldn't find a better, more knowledgeable realtor. He's extremely communicative and really knows his stuff. I definitely HIGHLY recommend!
Gabriel German
Jesse was extremely helpful in our first time home buying experience. He was very diligent in helping us throughout the whole process from finding the house to all of the necessary paperwork. He made the experience easy and exciting. I was referred to Jesse by my brother and I will continue to refer him to anyone in the future who is looking buying or selling a home. His motto is "the agent you select matters" and I will attest to that as well as the fact that he lived up to that motto. Thank you Jesse for all of your hard work and patience with us!
Alexander Apostolos
Thank you so much! For all the patience and support in the process of selling and buying a house, you are a great human being and an excellent seller. Thank you!
Mayra Chavez
Really easy to work with, straight forward with obstacles great communication! Highly recommended !!!
Jonathan Flores
It was an absolute pleasure to work with someone as experienced as Jesse. My boyfriend and I were in search of our first home and he made the experience easy and stress-free. Thanks to Jesse we will be moving into our new home within the next week knowing that we stayed in our price range and got exactly what we wanted. Thanks to Jesse & Denise all was possible.
Yazmin Arias
Being a first-timer home buyer I didn't know what I was in for. Jesse made the entire process so easy and assured me every step of the way. Communication is one of Jesse's strong points, his knowledge of the business impressed me. One of the first things he asked us to trust him which I did and I'm glad I did. Now I'm in my first home thanks to him!l ??
Lisa Sanchse
Jesse is very professional and answered all of my questions in the process of buying my first home. He was very helpful and is very knowledgeable/experienced as a realtor. ??
Pearl Delgado
Jesse and Maddy helped us finally be able to have our own home. Can't thank you guys enough!!!
Diana Gonzalez
Jesse is the real estate agent that quickly becomes a friend. Because good friends look out for your best interest, they listen carefully to what you want and need, and they jump on the opportunity to help you. Jesse never made the purchase of the new home about a commission check. He made it his personal mission to ensure his client/my family member was happy. He never pressed or pressured, but rather kept looking until he found the perfect match for her and her children. He was quick to respond to any question, phone call, email, and text message. I am beyond thankful that he made the process so seamless for my sister! If you're looking for a real estate agent that will treat you with and your home (whether buying or selling) with the utmost respect and care.... look no further! Jesse Abarca is your guy!
Noemi Kyle
When my family and I moved back to Arizona from Minnesota, we were unsure of the local real estate landscape. Jesse came highly recommended from a family member so we decided to reach out. Jesse has been nothing less than patient, friendly and consultative throughout the buying process. He has allowed things to happen according to our complicated timeline; all with phenomenal service and communication. Having worked with a lot of realtors professionally, I can say that Jesse has a high level of knowledge and professionalism. I feel extremely comfortable with him in our corner and highly recommend him to anyone buying or selling a home. You're in great hands with Jesse Abarca, someone we now call our friend.
Sam Tacheny
Jesse Abarca very professional very helpful knowledge and a very wise man! I definitely recommend jesse to anybody who's looking to buy a house.
Carlos Hidalgo
Jesse Abarca was friendly answered all our questions He was polite and was able to found us the house of our dreams
Bridget Lopez
"I saw my friend driving around my rentals neighborhood and went to say hi. As I approached him, I saw that he had a bags of thanksgiving food with him and asked him what it was for. He explained to me how it was for the people that don't have the opportunity to have food on their table at this time of year. It made me realize how lucky I am to have what I have but also, I realize that we should be giving back to those less fortunate because one day we could be in their situation and would like for someone to help us out like Jesse Abarca is doing right now. May God bless you for this, Jesse and for the kindness that you are showing."
Diamond House Builder Inc
Jesse Abarca was extremely helpful and patient with us. He provided a flexible schedule for us. He helped us find a beautiful home for my family and I. Jesse always had a positive attitude and was willing to go above and beyond for us. We highly recommend him!
Mariah Golden
Jesse is a knowledgeable and dedicated agent that will take the time to educate you before, during, and after the closing process. He not only takes his job serious, but he really cares and takes the time to listen to your wants, to really see your vision and making your dream house a reality. Thanks Jesse for being So dedicated day in and day out.
John Robinson
I like to do my own research and consider myself to be pretty savvy about most things. I however didn't know what I didn't know and was glad I hired an expert. The truth is, without working in the industry there are many things that we as a consumer do not know and these are the reasons you want the best realtor when buying or selling. Jesse was able to use his knowledge and skill to get us the house we really wanted without losing out to others making offers. There was several moments when he asked us to trust him throughout the process and he was 100% correct about how it would play out during the remaining weeks. We got our dream home in the location we wanted for what we wanted to pay. Big thank you to Jesse and everyone who assisted/supported us throughout this process.
Crystal Deeds
Jesse has been great to work with. He helped me sell my rental property, and when the tenants were being uncooperative he took his time to go out and talk to them. He always kept me updated, which I love. He answered all my questions. I have recommended Jesse to my parents, and now they are about to purchase they're retirement home.
Amanda Ibarra
When it comes down to someone you can Trust, making your dreams true this is the guy to def go to! Wouldn't go to anyone else, thank you very much for helping my family getting a home!
Jesus Gutierrez
When it was time to buy our home we asked our friends for recommendations. Jesse Abarca had helped my friend buy her first home. He helped us get approved for our house and helped us find the perfect home for our family. 4 years later I still get asked who I trust with buying a home and I always say Jesse.I honestly trust him because he always listened to what we were looking for. Always came through for us.
Adirem Caro
Not only did this guy become my realtor, but a good friend of mine and my family's. Always looking out for people's best interest. Jesse thanks for everything brother!
Ruben Zarate
Jesse and his crew made it happen for us! We didn't think we would qualify and have been wanting a bigger home. Now we get to start our new journey in our new home, thank you Jesse and Denise Abarca for making our dream home come true!
Mariarmen Lopez
Jesse is one of the most experienced realtors I have had the pleasure to work with. He always puts his clients first and tries to get them the best deal possible. The most important thing he does in this present market is get his clients an accepted contract whether they are buying a 50,000 dollar house or a 400,000 dollar house. Even with the amount of investors trying to buy homes for cash he finds a way to get his clients under contract on a house that are securing their purcahse with a loan. He will get you the home you are wanting to either spend the rest of your life in or the home you are buying to make a profit down the road either way he has got you covered.
Jason Smith
Jesse is your man when selling or buying a home. I hired him in 2011 to buy my first home. He was patient and listened to my every expectation.. He went above and beyond to make me happy. He found me a great home in about 4 months. I was very impressed by his integrity and professionalism that I hired him again to sell the same home in March 2018 and it sold within 1 week! I believe that you will be very satisfied with his services just as much as I was! I will continue to hire him in my future reality needs! Great job Jesse!!
R Delpozo
Mr. Jesse Abarca is truly a gift for all level home buyers or owners. His expertise in the field speaks of his tireless commitment to the home buying/selling/renting experience. Mr. Abarca is constantly seeking education opportunities to ensure he is in the know with market changes at all times. You will know: the moment you enter his office, speak to him on the phone for the first time, or receive an email response from him that he makes you and your families needs his priority. Mr. Abarca is making our first home buying experience an excellent one! I fully trust that with his guidance we can set ourselves and our future family up for the best outcome. Thank you Mr. Jesse Abarca!
Lizeth Arenas
Within a couple months of keeping in contact with Jesse I am now proud to say im owning my first house with my significant other! They have been such a great help & make sure to know what you want!!
Maria Leon
Jesse has been an awesome person to work with and I would recommend him to anyone looking for a home or just some good positive feedback.
Roy Bartels
I Live in San Diego, California. I was referred to Jesse from our realtor that is currently selling our home. I asked her if she knew anyone in Arizona that could help me with my fathers home. It caught on fire almost 2 years ago, and he has been struggling to get back in his home. I needed to find out how much we could sell it for as is, or if we could fix it up for him to live in again. She did some research and interviewed several realtors over the phone, then gave me his name. He telephoned me and we had a long conversation about the dilemma my father is in. I could tell by talking to him that he was a kind and caring person. He was eager to help my father either sell his home or live back in it. He went to my father's home with his licensed contractor to look at the damage. We are all currently working together to come up with what is best. It has been very difficult for me living so far away. I feel that I can totally trust Jesse and his contractor to help my father.
Marie Smith
One of the beat realtors out there , have worked with him for many years, has a lot of knowledge. I highly recommend him!
Alberto Cardona
Jesse is an amazing realtor! He is a true professional. He goes above and beyond and customizes your home buying search down to your specific requests. He helped simplify every step of the home buying process. He was quick to answer any doubt or question and always made himself available. Even after 4 years he still checks in to see if he can be of service. I have recommended him to several friends which have all been highly satisfied with their experience buying their homes!
Janet Martinez
When I made the decision to purchase my first home I knew I made the right decision by reaching out to Jesse. He had already helped one of my close friends purchase his house and in a short amount of time he was able to guide me towards reaching this goal myself. He made the home buying process extremely easy and was always quick to respond whenever I had a question. He is extremely professional and will work quickly to find a home that you will love as he has done for me.
Ramses Lugo
Buying a home is one of the biggest commitments we make and having you as our Realtor really made a difference. Your hard work, dedication, patient, and honesty are great qualities you hold, which were palpable- the whole way. We are extremely grateful for all the energy, effort, good judgment, and depth of experience you bring into the real estate market. We are looking forward to settling in, finishing the remodeling, and enjoying a glass of wine next to our pool. Once again, thank you and we look forward to having you over to see the finished project. Thank you for helping us find our new home! With much appreciation,
Denise Abarca
I am a very skeptical person. I do not trust people easily and keep my social circle very small. From the moment we meet Jesse I felt he had a sense of duty and integrity about him. As the home buying process progressed I got to know Jesse better. His strong family roots and military background shown through. He had an intensity to do the best for me and my family, but not once did we feel like just another commission. We found that we could trust Jesse with our dream and he would do everything possible to make it happen. I found that even in the difficult steps I could sleep at peace knowing Jesse was handling everything. He really impressed me with his patience and willingness to explain every little thing that was asked of him and believe me there were a lot of questions asked. At the end of our journey Jesse welcomed us to our 1st home and we quickly made it a point to let him know he was always welcome. Jesse has proven to be a trustworthy and hardworking agent. My family and I will always consider him a close friend. (Which is not an easy task by any means)
Alexander Arrivillaga
Jesse helped my wife and myself fulfill our dream to buy our first home. Jesse and his team helped us bring up our credit scores to be able to qualify for a house. Once we got qualified he jumped into finding the perfect home. Jesse was always available to answer any questions or concerns we had. I highly recommend him and his team to anyone that is looking into buying a house. We got his number by someone that he helped buy a house and called him thinking we would not be able to a house in just a couple of months.
Arius DeNunno
Jesse is an honest, diligent, and hardworking agent who helped us through the arduous process of buying a new home. He was patient and kind as we asked all of our questions, and set up visits to see houses at times that were convenient for us. He took us through every step carefully explaining the details to our satisfaction and understanding. He helped us with resources to take care of any matters that were needed, and he has kept in touch with us to make sure all is well. We would highly recommended Jesse to anyone who is looking to enter into the home buying or selling experience.
Manny
Selling my home with Jesse was a great experience! I decided to sell my home and consulted with Jesse. He listened to my needs and set up the sale to meet them. He was very knowledgeable and gave me great peace of mind throughout the entire process. I accepted a full price offer in less than one week from listing! The closing was quick and flawless. I highly recommend Jesse for your real estate needs.
Greg Barden
I would definitely recommend Jesse Abarca to anyone trying to buy or sell their home. During the sale of my home Jesse always kept in touch making sure he informed me of everything during the whole process. Jesse is very kind, he has a lot of knowledge in real estate and has exceptional customer service skills he always made me feel like it was important that I felt comfortable with the sale and sold my home within about 1 week or week and half. If ever I decided to buy another property in Arizona I would not hesitate even a little to call him. I am very happy with the decision I made when I chose him as my agent.
Rosa Rivera
Jesse was recommended to me by a friend that had a good experience working with him to buy a new home. I am glad that I made the choice to also work with him. As a first time home buyer, I had a lot of questions and concerns. Jesse was very thorough in explaining the process to me and very patient with all the questions/concerns I had. His knowledge and experience helped me filter what I wanted in my first home. I would definitely recommend him to anyone and can say he provided a level of customer experience that is second to none.
Katrina M
Jesse's been a phenomenal resource in our home buying experience. Very personable and knowledgeable about buying and selling. He's my go to guy for any questions regarding real estate lingo. You need to call him if you're in the market.
Diana Horn
Cuz they are helping me to buy a house
Mayra Gonzalez
From the moment my family and I walked through Mr. Abarca's office doors, I felt a warm welcome. We are first time home buyers, so we had tons of questions. Mr. Abarca always took the time to thoroughly explain every step involved in buying a house, which can be overwhelming. Mr. Abarca's bilingual skills made my mother feel comfortable, since she's a native Spanish-speaker. Another great reason why I was completely comfortable trusting Mr. Abarca's professionalism, while assisting us in our search of our first home. From the first hand shake to the closing of my new home, I am 100% satisfied with the customer service and quality of work that AZ Rising Star Jesse Abarca and his team offered to my family and me. It has truly been a phenomenal start to the year! What a blessing. I would recommend his service not only to my closest friends, but to everyone.
Jacklyn Gueyger
Jesse is fantastic! He has helped me every step of the way both with buying a new place quickly and selling my existing home. He does what he can to minimize the stress this can all be and keeps my best interest in mind. Thank you!
Amber Friedley
I have used Jesse Abarca as my realtor. He helped me with some properties I had. He is very personable, knowledgeable and professional. He calls back fast and was awesome at keeping me updated. He takes all the time needed to make sure I understand everything. I recommend him to all my friends and family.
Luis Ordaz ii
Jesse was awesome! He answered every question we had! Extremely sharp individual. I will for sure be using Jesse as my "go to" realtor for all my future home buying/selling.
Nick J
Jesse is great!! His level of experience and ability to articulate it is what has set him apart from the other realtors we interviews.
Tommy Marquez
Great at explaining the whole process and he is always available to answer questions. I appreciate his patience with us ?? Thank you for working with us!
Lucy Cardona
Jesse is very efficient and professional, I would definitely recommend him to anyone looking to buy or sell a home - he helped me and my mom (a Spanish speaker) find our home, he took care of everything and made sure we got the best deal!
Maddy Zavala
As first time home buyers, my wife and I are overwhelmed with questions and possibilities. On our first visit with Mr. Abarca, we were invited to meet at his office for an informal Q&A session. Never once did my wife and I feel pressured. In fact, Mr. Abarca had our best interest in mind as he suggested a financial plan/goal before we continued to look for our home. Because of our experience, we will undoubtedly contact Mr. Abarca when we are ready to purchase our home. Mr. Abarca's friendly, honest, and professional demeanor make him an ideal realtor for the first time home-buyer or an experienced buyer.
Steven Arenas
The moment I decided to buy a house I did not hesitate to choose Jesse Abarca as my realtor not only did he help minimize me from going to house to house to view, he listened to my request and narrowed down my search for exactly what I was looking for. Thanks to Jesse I found my dream home, in the exact area where I wanted for alot less than I had intended to pay and made my first purchase. Now 9 year's later Jesse Abarca continues to be my go to man, with my most recent refinance he put me in contact with someome that will help me along the way. If your looking to buy I highly recommend Jesse Abarca as he will treat you like family and help you every step of the way.
Karen Abarca
Mr. Abarca has shown my family and I great respect and courtesy through are process of selecting a home, along with great professionalism.
Malik Hughes
When you need a realtor, Jesse is someone you can trust to work tirelessly to find the right fit for your real estate needs. He gets the job done!
Rudy R
(Translated by Google) First of all I want to thank Jesse Abarca for making our big dream come true I want to applaud him for his quick work in getting our home and finding what my family and I really wanted :) Jesse Abarca is a bilingual person another spectacular thing about him, and of course a person with a good mood so I recommend it 100% thanks Jesse. (Original) Primero que nada quiero agradecerle a Jesse Abarca por haber hecho nuestro gran sueño realidad quiero aplaudirle por su rápido trabajo en obtener nuestro hogar y encontrar lo que mi familia y yo realmente queríamos :) Jesse Abarca es una persona bilingüe otra cosa espectacular sobre él, y por supuesto una persona con un buen humor por eso yo lo recomiendo 100% gracias Jesse.
Lizeth Franco